Contact Information
Spenta Digital Media Pvt. Ltd.
10th Floor, Sun Paradise Business Plaza,
Opposite Kamala Mills,
Senapati Bapat Marg, Lower Parel (W),
Mumbai - 400 013
India
We're Available 24/ 7. Call Now.
Find us here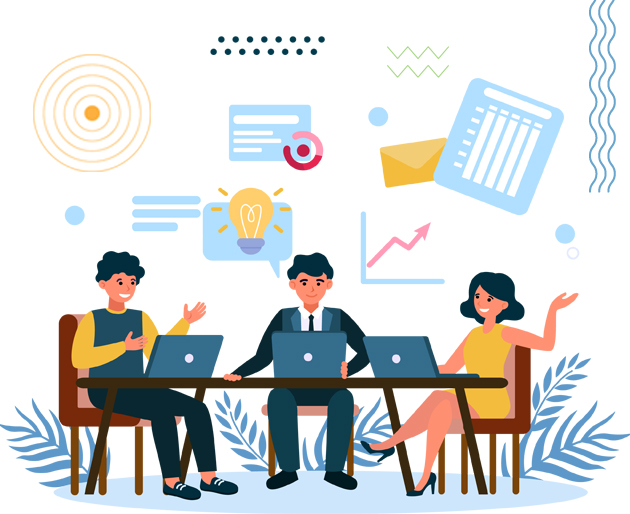 about us
Weaving Digital Magic!
We can conjure up websites, apps, microsites or any other digital IP your brand craves. Experts at dressing up any brand, we go the whole nine yards with creating branding and marketing collateral for all your offline and online needs. Managing social media, juggling influencers, creating a buzz, raking in the cash through eCommerce, amping up sales by upping the oomph on your brand's digital presence are just some of the tricks up our sleeves. Take a tumble down our digital rabbit hole to get to know us better and sample our work along the way. Read on to find out more.
A Buffet of Our Offerings
Have a closer look at the services we provide. Pick and choose what you'd like to sample. There is a lot to choose from to meet the appetite of your business.
Hello, from the other side!
Thanks for stopping by. We'd like to get to know you a bit better too. Get in touch with us. Fill out the contact form with your query and contact details.
We'll reach out to you with the "good stuff" that your business needs.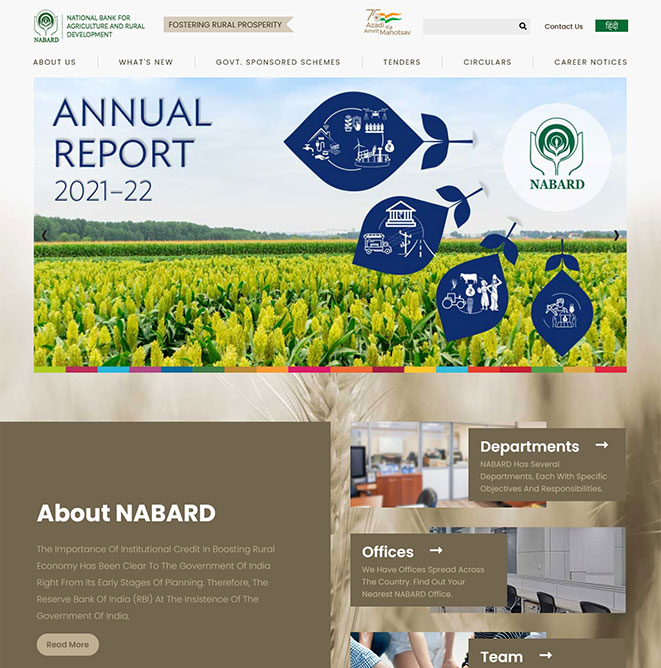 Case Study
The apex development bank, set up by the Government of India.
Brief: The 10-year old web portal of NABARD was set for a much-needed revamp. The young and energetic corporate communications team made one thing clear: we want to break free from the image of a "traditional government bank."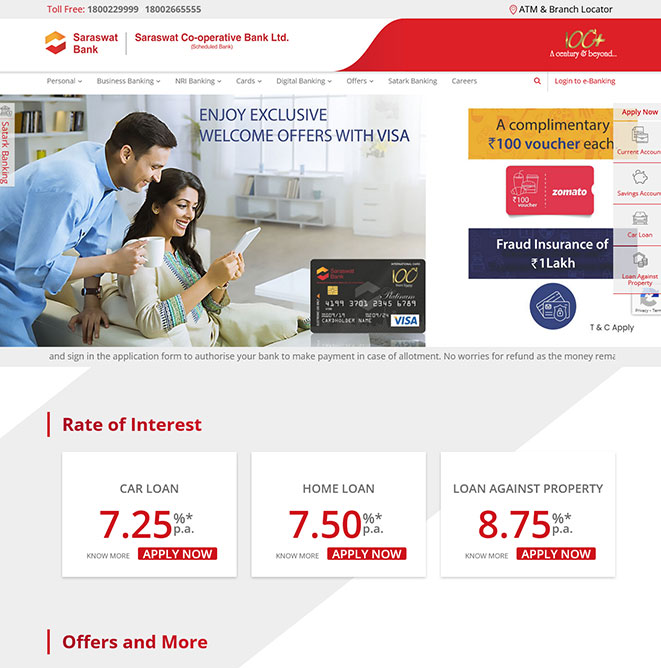 Case Study
Create a functionality to retrieve unclaimed deposit details. Create a job portal within the website.
Where is the love? Right Here!
For love or for money? We work for both. Here are some of the sweet words and warmth our clients have showered us with.

HDFC Bank
Heena Kaul, Product Manager - Marketing
The Spenta Digital Team is innovative, dedicated and motivated. The app designed for us is much easier to navigate and looks fantastic. I can't say enough great things about the app and about working with you. Your service went above and beyond what we asked of you.

Jai Hind College
Dr Archana Ashtekar, Assistant Professor – Department of Biotechnology
Spenta Digital has always worked so diligently, punctually and meticulously for the Jai Hind website from so many years now that I always feel that they are a part of the college itself. They do not have the word "No" in their dictionary.

Forbes Group
Gp Capt Achchyut Kumar, General Manager – Realty & Corporate Communication
If brevity is the soul of wit, I have only this to say about Spenta Digital, "Professional work coupled with efficiency and complete reliability"

Premier Limited
Erica deSouza, Head Corporate Communications
We have been privileged to have Spenta Digital as a long standing online partner since 2011. They have hand held us through setting up our website, navigating the social media universe and are currently in the process of helping us establish an online presence for our brand.
Our elite clientele...
We don't like to name drop but it is difficult to go through our client list without mentioning the who's who of industry. Some of the biggest names in their respective businesses choose us as a service provider for their digital needs. Welcome to the party. They're all on the list. Are you?